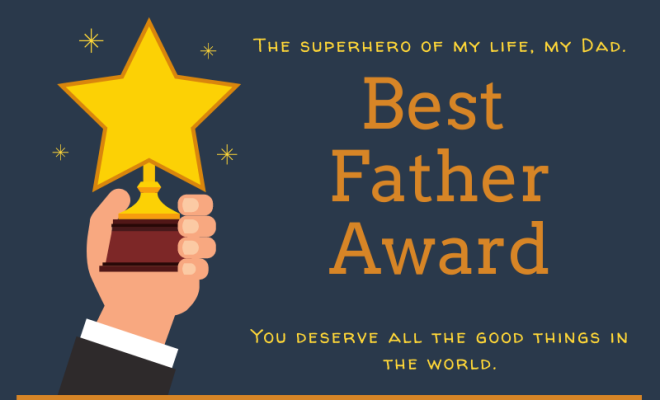 15 Last-Minute eGift Cards for Dad That He'll Definitely Love!
Give a personalized Father's Day gift card if you're seeking a unique Father's Day present. You'll save him the trouble of returning anything that doesn't fit or isn't his style if he uses it to purchase whatever he wants. To make your Father's Day presents more special, we've gathered a selection of gift cards to customize, popular brands gift cards to purchase, and e gift cards for dad.
💡 Father's Day is observed in June to commemorate the birth month of the holiday's founder's father. On June 19, 1910, the first Father's Day was observed. Later, the holiday was moved to the third Sunday in June.
Happy Dad Gift Card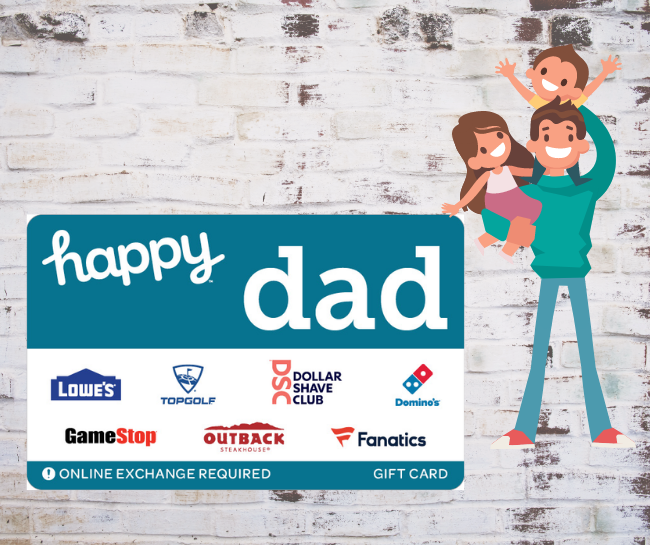 The Happy Dad series may be used at any participating retailer or restaurant. Dad may use the card to go to the hardware shop, have lunch, have a lovely supper, and go to the movies, among other things.
Home Depot or Lowe's Gift Card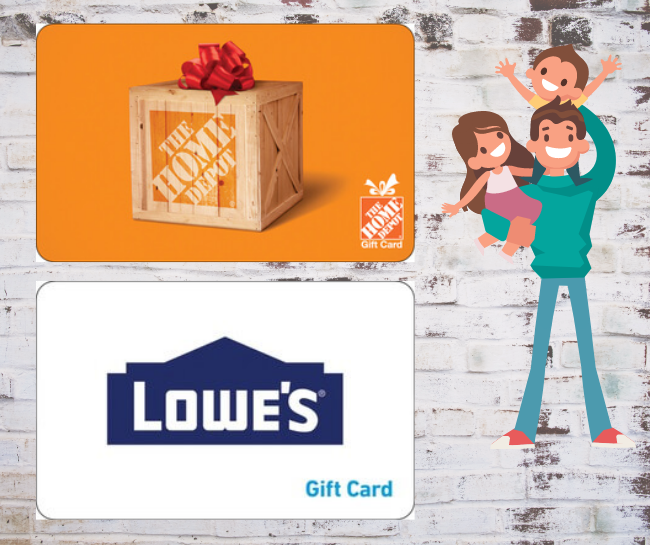 Outdoor garden furnishings, grills, plants, and dozens of other home accessories are available at Home Depot and Lowe's. A hardware shop gift card may be utilized to purchase timber for the new deck he's constructing or a swing to install in the backyard after he's finished for the dad who enjoys getting his hands dirty.
🙀A cat lived in a Home Depot store for over 13 years, according to fun Home Depot facts.
iTunes, Google Play, or Xbox Gift Cards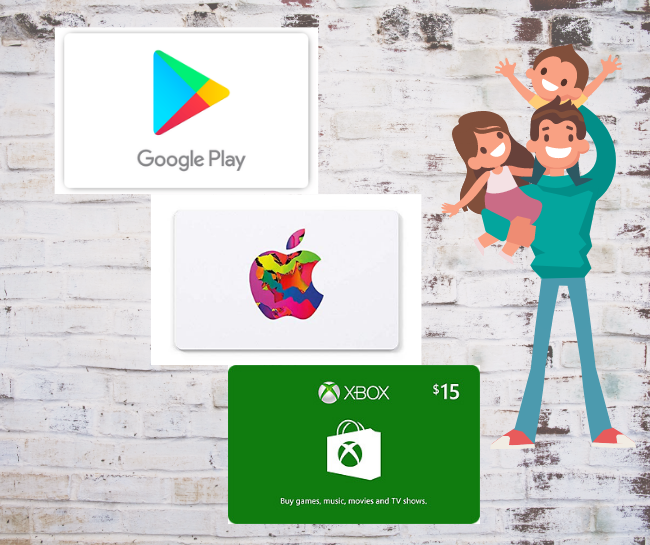 iTunes, Google Play, or Xbox gift cards may be the thing to go for men who enjoy playing games or listening to music. Before you buy anything, make sure you know what gadgets he has.
Regal Cinemas or AMC Theaters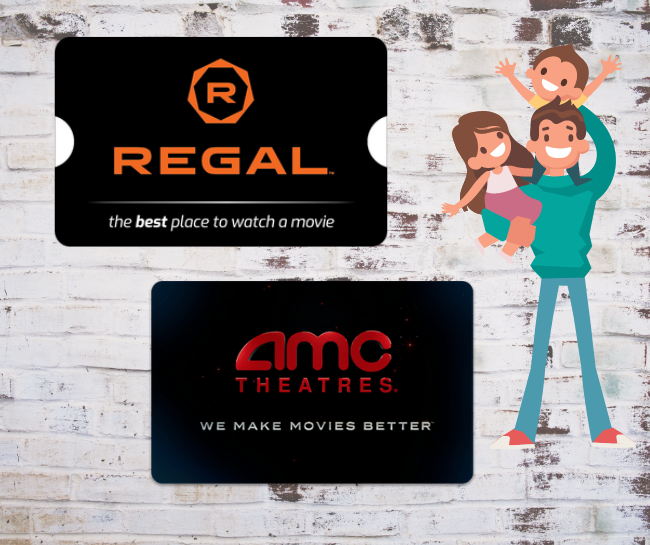 If your father enjoys going to the movies, a gift card to a movie theater is a great idea. Dad may utilize a Regal Cinemas or AMC Theaters gift card to see the newest Will Smith movie when action movies are the norm throughout the summer months. Dad can get a bucket of popcorn and a gallon-size beverage while he's there because these gift cards may also be used for refreshments.
Adidas, Foot Locker, or Champs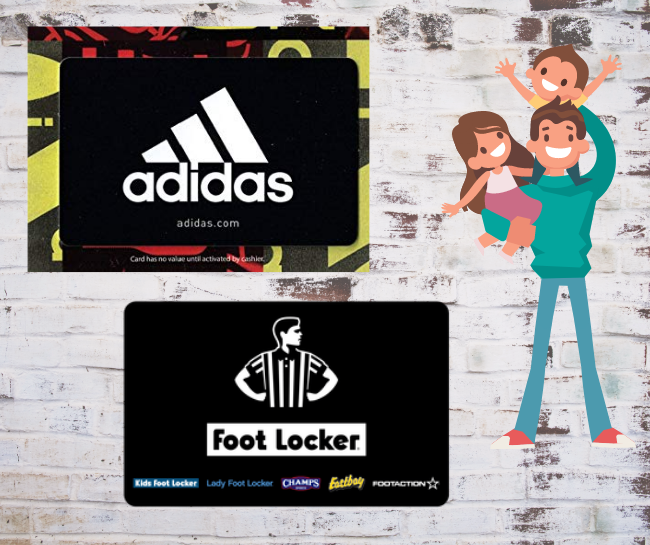 Brand name athletic gift cards, such as Adidas, Foot Locker, and Champs, are top-rated on Father's Day. These gift cards may be used to purchase game-specific sporting apparel or just relaxing weekend attire.
Starbucks, Jamba, Or A Local Coffee Shop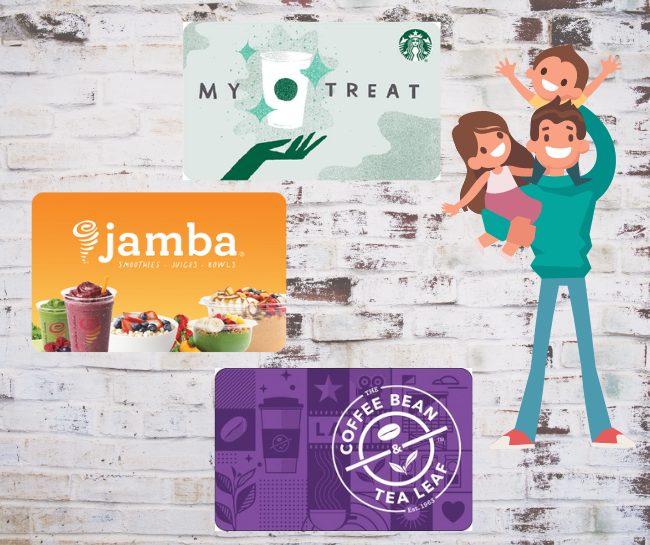 For Father's Day, offer dad his morning cuo. If your father is a regular at Starbucks, Jamba, or local coffee shops, you may give him a digital gift card through his mobile app. That's a simple method to cross Father's Day off your to-do list in a matter of seconds.
Amazon or Barnes & Noble gift card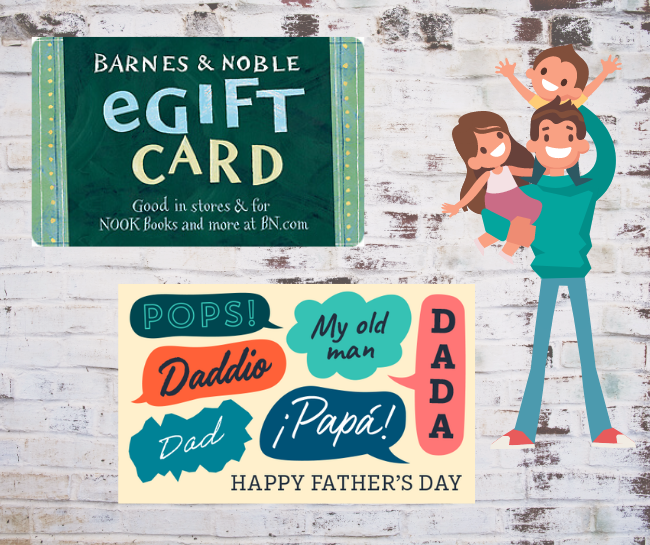 Offer a digital Amazon or Barnes & Noble gift card to your father. With so many goods available to purchase online, digital gift cards are just as simple to use as traditional cards and delivery is free.
Cabela's Gift Cards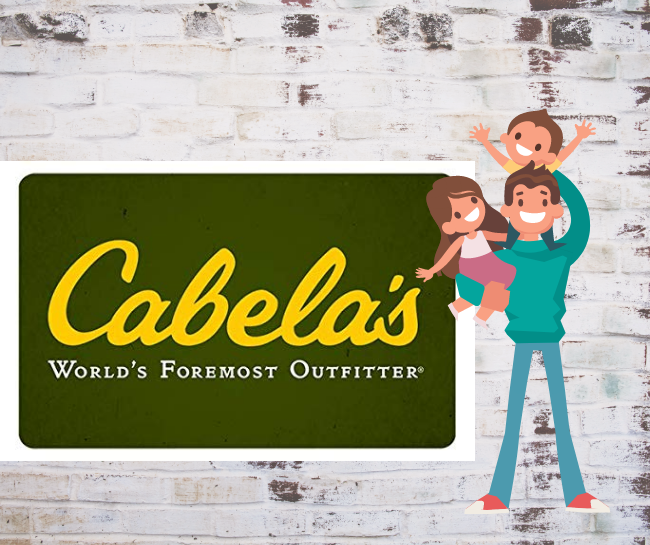 If your dad works hard for wealth, Father's Day should be a day of self-indulgence for him. Give him a gift card to Cabela's so he can renew his hunting permit, buy new hiking shoes, or improve his toolbox. Dad may prefer a sports equipment gift card to get casual clothing for chilling.
Best Buy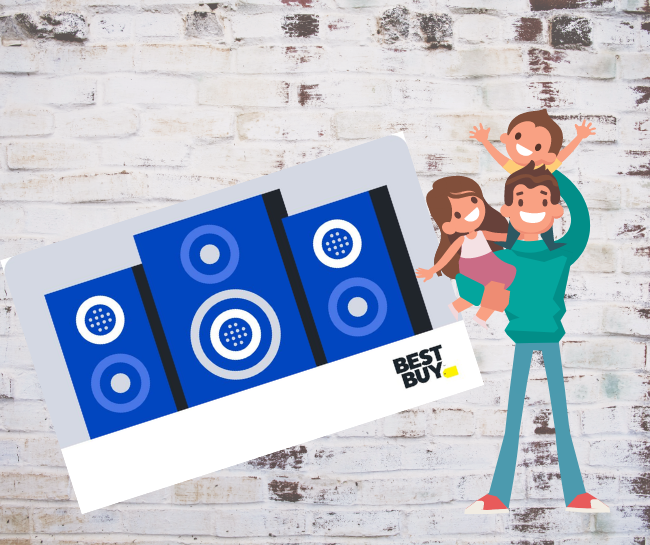 Practically, any father would appreciate a gift card to update his smartphone, get a new phone cover, try out a fitness device, or purchase a new earpiece for hands-free chatting. Gift cards from Best Buy and Apple Store may be utilized for all things and more.
What makes Best Buy famous?
💡 Best Buy, founded in 1966 as an audio specialty store by Richard M. Schulze and Gary Smoliak, has grown to become one of the world's largest consumer electronics retailers. The multinational retailer sells goods and services through three main channels: retail stores, online, and call centers.
Mastercard and Visa cards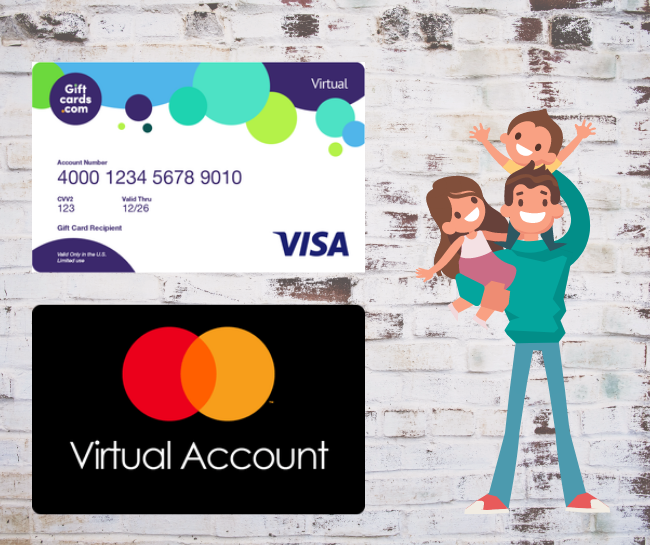 He may put the Mastercard and Visa cards in his wallet and have them accessible in case of an emergency, anywhere he wants to shop, or he can use them for something exciting.
REI Gift Card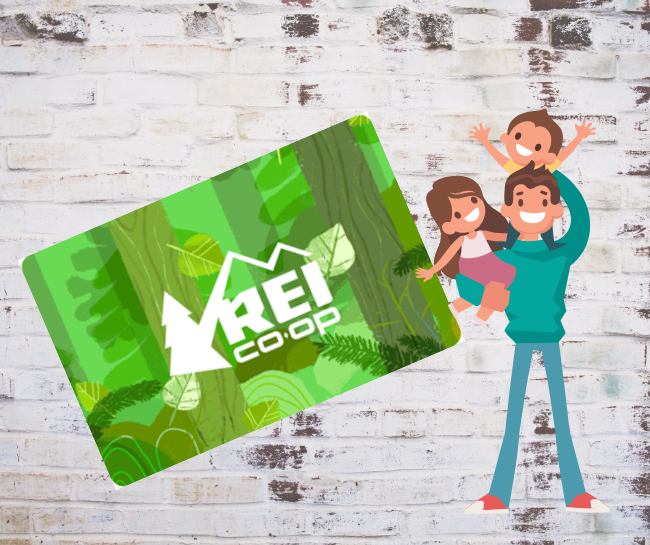 If your father is a passionate outdoorsman, a gift card that enables him to spend more additional time in nature would be appreciated. Give him a gift card to a national park, a state park, or a camping supply shop like REI.
Nordstrom Gift Card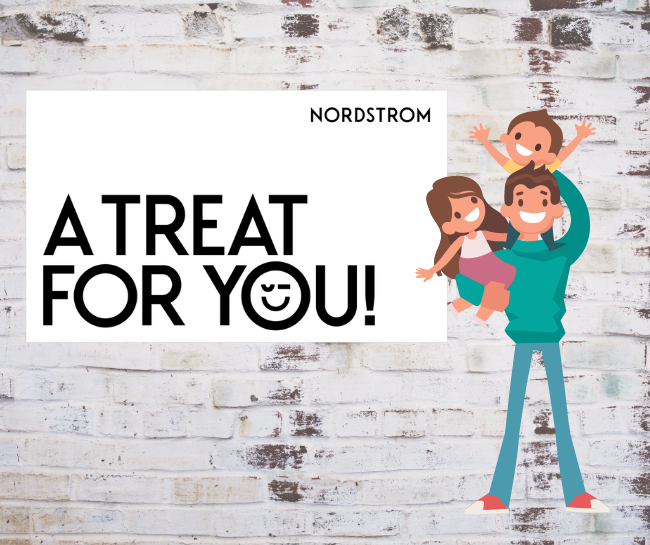 Snap a photo of your youngster attempting to walk in his father's large shoes. Print the picture and provide a Nordstrom gift card to the shoe shop with it. Pair the boots in the photo with the gift card you've chosen. Then write, "He's following in your footsteps" in a letter.
Personalized Gift Cards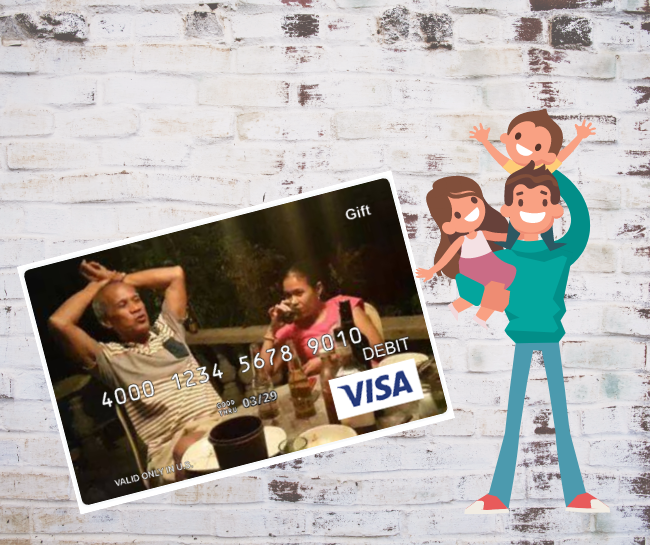 Make a customized eGift card for Dad that includes a complete family picture. Give this gift card together with a handwritten message from each kid praising Dad.
Dick's Sporting Good Gift Cards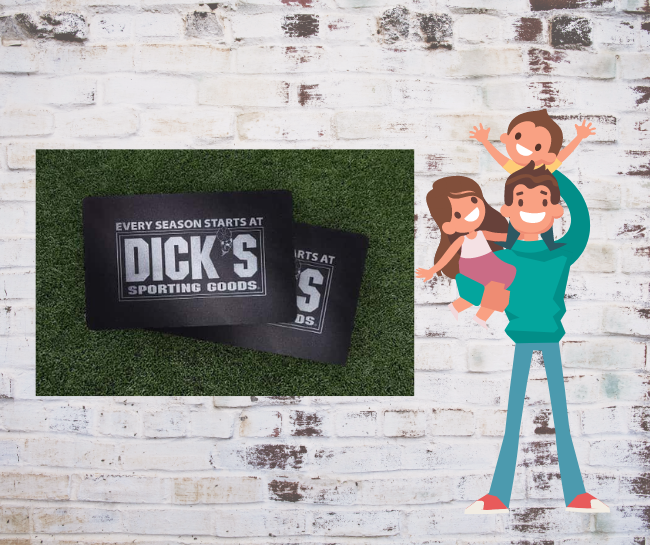 A Dick's Sporting Goods gift card is the ideal present for a father who enjoys basketball or baseball or wants to keep up with his favorite international ballplayers. He can also purchase new gaming equipment or new swimwear for the summer.
Did you know?
😲 In 1971, Dicks was accused of copyright infringement on a patent that was assumed to be Furnace Brook, LLC's property, and a complaint was filed. Later that year, they were accused of another Donkey Company, Inc. patent infringement.
Bass Pro Shops Gift Cards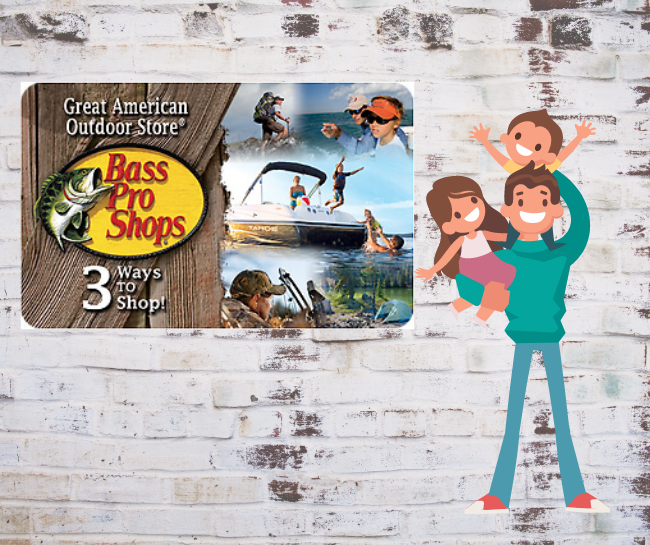 Within a mason jar packed with gummy fish or fishy snacks, place a Father's Day gift card. Write a message, or print off this free Father's Day printable phrase. While any gift card (e.g., cinema, bookshop, apparel store) can do, dad may like a bit of a shady gift card. Consider Bass Pro Shops or your neighborhood sushi shop.
Under a budget? We got gift card ideas for 10$ here!