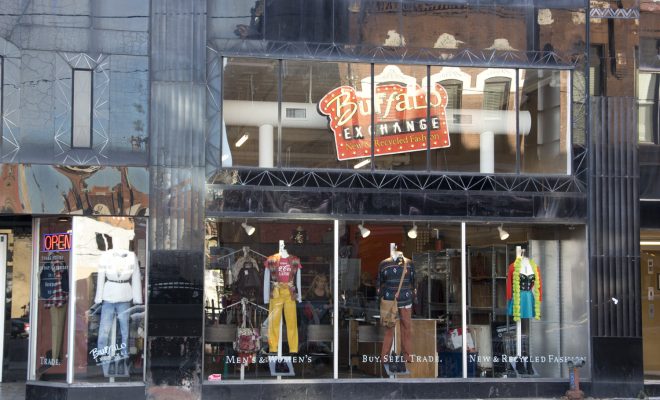 How To Check Your Buffalo Exchange Gift Card Balance
Check Buffalo Exchange Gift Card Balance
Buffalo Exchange is a privately owned, family-operated fashion resale retailer that buys and resells used clothing. The company has 49 stores in 17 states across the US and is headquartered in Tucson, Arizona where Kerstin Block opened her first store in 1974. Customers can buy used apparel as well as trade in their own used clothes. The value of a trade in is calculated by a trained buyer, and then the customer can receive a percentage of that value in cash or store credit.
How To Check Your Gift Card Balance?
To check your Buffalo Exchange Gift Card Balance online, here's what you go to do:
Online check not available. Please visit nearest store.
Check Balances At Stores:
You can access Buffalo Exchange stores to get card balance services.
Use Store Locator in order to access the address of your nearby stores.
View the results and select the nearest store location to visit.
Check Balance With Customer Service:
Follow this method If you want to get customer service support for balance check.
Make a call on this number 1-866-235-8255 to dial customer support service online between Monday – Friday, 10:00am – 5:30pm (Arizona time)
You are required to carefully concentrate customer support instructions.
You have to choose helpline extension for card balance.
In the next step enter card number and wait.
You will be informed about your gift card balance.
Where Can You Use My Gift Card?
For members these cards can also be used on BuffaloExchange.com and at Buffalo Exchange stores.
How Can You Replace A Stolen Or Lost Gift Card?
For lost or stolen gift cards please go to your nearest store with your original receipt. It can only be replaced with original receipt.
What You Can Do If You Have A Gift Card Without A PIN?
If you have gift card without a PIN, you cannot use it online but you can use it at a store. You are unable check the balance of your gift card without a PIN but you can operate it in for a new card with a PIN at one of Buffalo Exchange store.